How Design and Build Construction benefits you
Design-build is a construction project delivery method where the builder and designer work together from the start. Design-build provides you a one-stop, collaborative team approach to your new construction project, streamlining communication between all parties involved: architects, contractors, engineers, subcontractors form a single team that manage all aspects of your project. For the business owner or homeowner, this means you only have one contract to deal with that covers all aspects of the design and construction of your project.
The design-build model that Kyle Bobbitt LLC uses is a great way to foster collaboration. For instance, the subcontractors are involved earlier- during the design portion- so that the work is not only familiar to them before they begin (saving time and money), but can also be informed by them, taking advantage of their expertise and suggestions for a better overall outcome.
Another very attractive benefit of Bobbitt design-build construction model is that it often results in faster completion times, more reliable budget estimates, and significant cost savings- while delivering a superior product.
At Kyle Bobbitt LLC, we're proud of our comprehensive design-build construction services that give you expert assistance from our designers and engineers, helping you turn your ideas into reality. And clearly, our customers love our design-build model as well: Our BuildZoom score ranks us in the top 0.1% of contractors in North Carolina.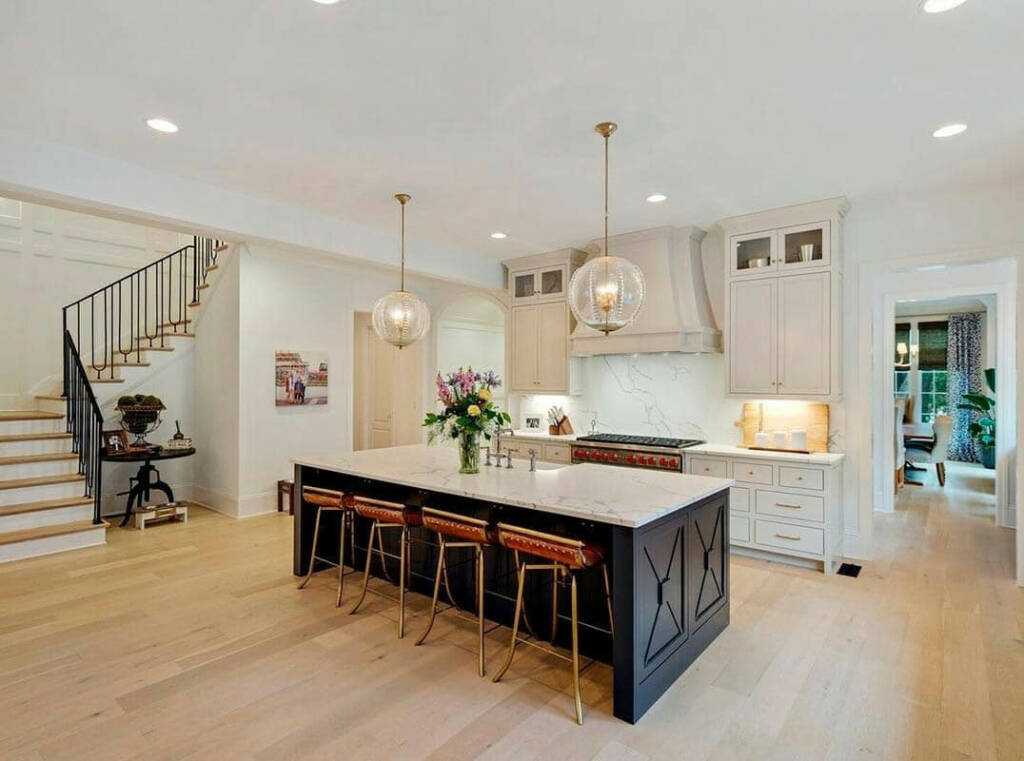 Design Build for your home or business construction
Kyle Bobbitt LLC is a team of talented licensed general contractors that specialize in luxury custom homes and commercial construction in Wake Forest. We strive to meet or exceed our clients' expectations every time. Our contractors are focused on being responsible to our customers and the environment: we strive to reduce project waste, and make sure applicable products are recycled in a proficient, timely manner.
When you contract with the Kyle Bobbitt team, the design and construction will be combined into a single scope of work document (typically the AIA 141) DB agreement. It will include all contact information, the property's legal description based on the deed that's registered with the clerk's office, project cost, description of the work to be completed, projected timeline, any required permits, license or insurance information, liability clause, etc. The beauty of working with a Design-Build team is that one document will cover the project, as opposed to multiple contracts with multiple stakeholders.
Contact Kyle Bobbitt LLC today for a free consultation on your project!
If you're looking for a commercial construction contractor or design and build team in Wake Forest NC or surrounding areas, please contact us today for a free consultation. We have been building luxury custom homes and commercial buildings in Wake Forest and surrounding area for years, and have a roster of satisfied customers who give us rave reviews. Visit our gallery to see some examples of the projects we've completed. with over 100+ years of combined team experience. We'd love to work with you to make your dream come true!